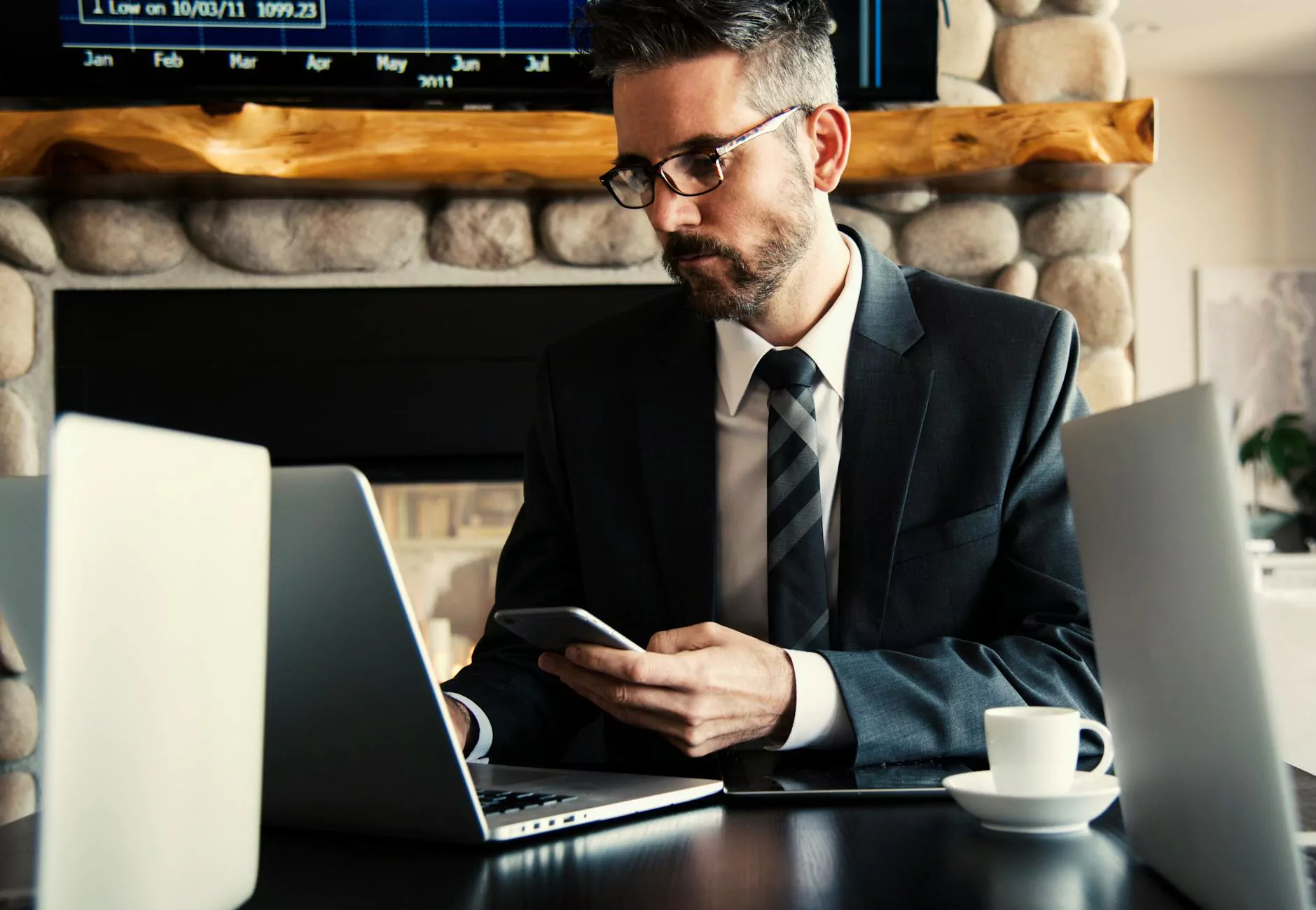 Are you looking to enhance the functionality of your website's contact forms? Look no further! With Thrive Themes, you can create professional and highly converting contact forms that will not only capture the attention of your visitors but also help you increase lead generation.
The Importance of Contact Forms
Contact forms play a crucial role in allowing your website visitors to get in touch with you. They provide a convenient and secure way for potential customers to reach out, ask questions, request quotes, or provide feedback. Effective contact forms are essential for creating a positive user experience, building trust, and encouraging engagement on your website.
Why Use Thrive Themes for Creating Contact Forms?
Thrive Themes offers a wide range of features and tools specifically designed to help you create outstanding contact forms that convert. Here's why you should consider using Thrive Themes for your contact form needs:
1. Intuitive Drag and Drop Builder
Thrive Themes provides a user-friendly drag and drop builder that enables you to create customized contact forms without any coding knowledge. The intuitive interface allows you to easily add, remove, and rearrange form elements, making it a breeze to build forms that meet your specific requirements.
2. High Conversion Templates
Thrive Themes offers a collection of pre-designed contact form templates that are optimized for high conversion rates. These templates are based on extensive research and testing, ensuring that they attract attention and encourage visitors to take action. Choose from a variety of attractive designs and styles to match your website's branding.
3. Advanced Form Field Options
Customize your contact forms with a range of advanced form field options. Thrive Themes allows you to add various elements like checkboxes, dropdown menus, radio buttons, and file upload fields to create comprehensive forms that capture all the necessary information from your visitors.
4. Conditional Logic
Thrive Themes takes contact forms to the next level with conditional logic. Easily configure your forms to show or hide specific form fields based on user input, creating a more personalized and interactive experience. Conditional logic allows you to tailor your form to each visitor's unique needs, ensuring a higher chance of conversion.
5. Integration with Email Marketing Services
Seamlessly integrate your Thrive Themes contact forms with popular email marketing services like MailChimp, AWeber, and ConvertKit. This integration enables you to automatically add new leads to your email lists and nurture them through targeted email campaigns, maximizing the potential of your contact form submissions.
Best Practices for Creating Contact Forms
When designing your contact forms with Thrive Themes, keep these best practices in mind to optimize their performance:
1. Keep It Simple
Avoid overwhelming your visitors with lengthy and complicated forms. Stick to the essential fields and ask for only the necessary information. The shorter and simpler your form, the higher the chances of completion.
2. Clear Call-to-Action
Place a clear and attention-grabbing call-to-action (CTA) button on your contact form. Use action-oriented and persuasive language to encourage visitors to submit the form. Experiment with different CTA button colors and text to find the combination that drives the highest conversion rates.
3. Mobile Optimization
Ensure your contact forms are fully optimized for mobile devices. With the increasing number of users accessing the internet via smartphones and tablets, it is crucial to provide a seamless mobile experience. Thrive Themes' responsive designs and mobile-friendly features make it easy to create forms that look great on any screen size.
4. Form Placement
Strategically place your contact forms in highly visible areas of your website. Consider including forms on multiple pages, such as the homepage, about us page, and contact page. Make it easy for visitors to find and access your contact forms, increasing the chances of engagement.
5. Test and Analyze
Regularly test and analyze the performance of your contact forms. Use Thrive Themes' built-in analytics or integrate with third-party tracking tools to gather valuable insights. Identify areas for improvement, such as form abandonment rates or field validation errors, and make the necessary adjustments to optimize your forms for better conversion rates.
Conclusion
Creating contact forms that drive engagement and capture leads is vital for the success of your website. With Thrive Themes, you have the power to design and implement stunning contact forms that convert. From customizable templates to advanced form field options, Thrive Themes offers the tools you need to enhance your website's user experience and boost lead generation. Follow the best practices mentioned above, and you'll be well on your way to optimizing your contact forms for maximum results!